Facial Reconstructive Surgery
While cosmetic surgery is an important part of Dr. Khosh's practice, his passion is helping his patients that need to undergo reconstructive surgery. Whether the facial deformity is the result of trauma, illness, disease or a congenital defect, Dr. Khosh is empathetic when helping patients who want to restore their facial features. With years of experience, training and education under his belt, Dr. Khosh is the facial plastic surgeon you can trust for facial reconstructive surgery. Dr. Khosh is a highly skilled facelift surgeon and he is known for exceptional outcomes in rhinoplasty and blepharoplasty surgery as well. His depth of experience makes Dr. Khosh the Facial Plastic Surgeon that New York counts on for the best in facial reconstructive surgery.
There are many circumstances that can change the features of the face, distorting them from their natural shape. Car accidents, burns, birth defects, Mohs/cancer surgery and many other factors can change your face. Dr. Khosh is a dual board certified surgeon that specializes in facial reconstruction to help you regain a balanced, beautiful face that you are happy to look at in the mirror. Some of the reconstructive surgeries performed under Dr. Khosh's expert hands include:
Cosmetic Reconstructive Surgery
Facial scars, feature deformities and other defects can affect your self-esteem and confidence. Many also can affect function, impacting your smell, speech or eyesight. The advanced reconstructive techniques used by Dr. Khosh can help you not only get your appearance back, it can help restore functionality that was lost.
For the highest level of expertise in reconstructive surgery, trust the Manhattan facial plastic surgeon Dr. Khosh. To learn about the facial reconstruction surgeries available and to meet Dr. Khosh for a private consultation, contact our office today.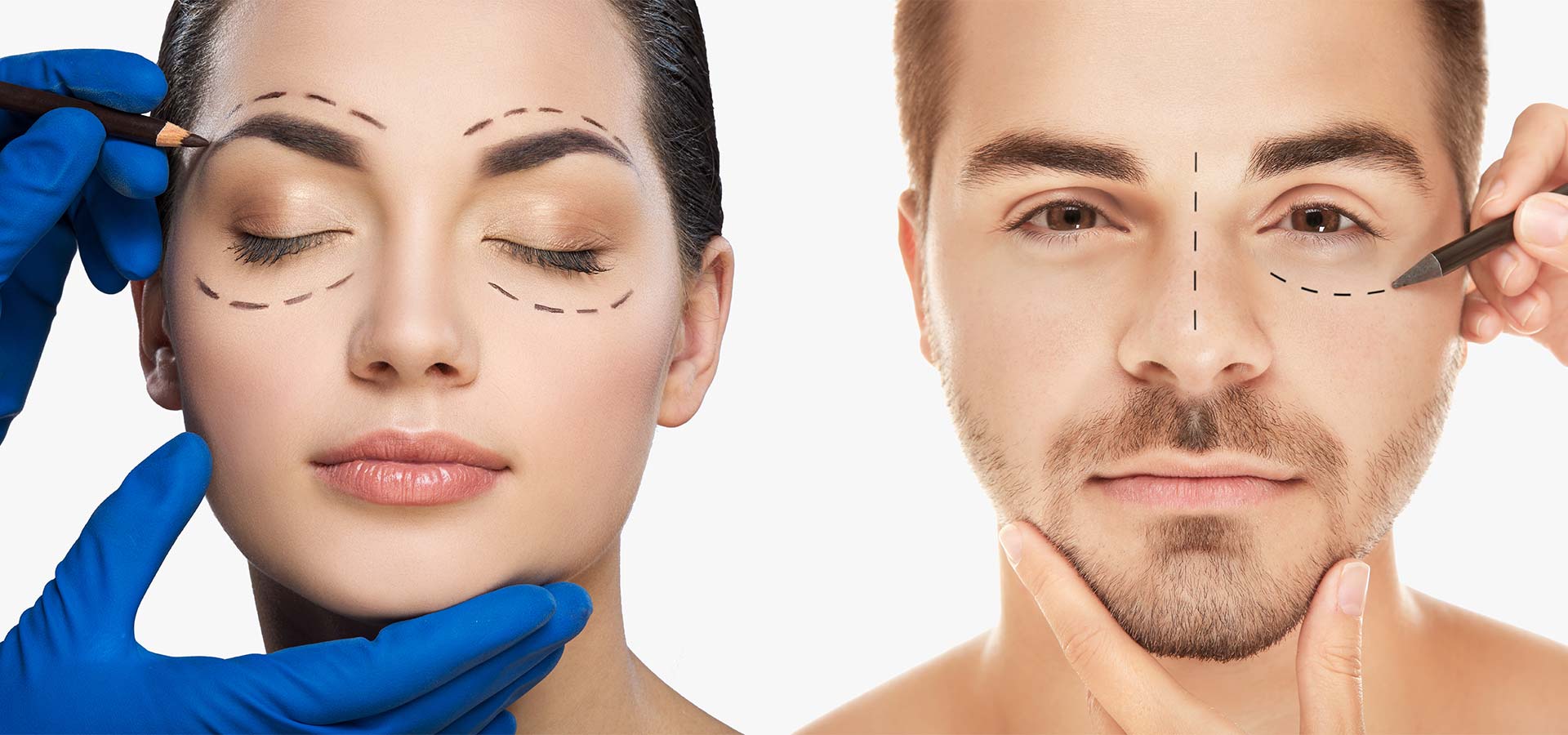 Click Here to See Reconstructive Photo Galleries