Lip Lift Facial Plastic Surgeon
Does your upper lip appear thin, inverted or flattened? Is the distance between the nose and your upper lip too long? Does your upper lip hide your teeth? Perhaps your upper lip is too heavy in relation to your lower lip, or maybe the effects of aging have caused your lips to lose fullness. Whatever the case, a lip lift has become a trusted lip procedure that restores and refreshes the appearance of the upper lip, with more permanent and satisfying results than lip augmentation or lip injections.
In essence, a lip lift procedure involves removing excess skin in the upper lip in and shortens its vertical length. Several techniques are used to accomplish this including a "lip roll" method in which a small incision is made along the border of the upper lip. The sub-nasale upper lip lift uses a technique in which a small incision is made beneath the nose where it meets the upper lip.
What can a lip lift accomplish?
Give the mouth and lips a more sensuous look
Decrease the length of skin from the nose to the pink lip
Improve visibility of the upper teeth
Make the upper lip more voluptuous and fuller
Evert the upper lip
Rejuvenate the upper lip and mid-face
Eliminate or diminish the need for filler injection into the lips
Recognized for his meticulous skill and elegant artistry in facial plastic surgery, Dr. Maurice Khosh values lip lift surgery as a way to enhance a patient's lips. This minimally invasive procedure is highly individualized, giving Dr. Khosh the ability to address the specific concerns of each patient. Dr. Khosh's unique skills in facial aesthetics allow him to tailor a uniquely natural and beautiful look for each patient.
Are you unhappy with the appearance of your lips? Are you wondering if lip lift surgery is right for you? Whether you're in Brooklyn or on the Upper East Side, Dr. Khosh welcomes your call at his office on Park Avenue.
Cosmetic Lip Enhancement Surgery
For patients bothered by the appearance of a long upper lip, or for those concerned that their upper lip is hiding too much of their teeth when they smile, cosmetic lip enhancement surgery is a suitable solution to elevate the upper lip, creating a more confident, relaxed smile.
While an upper lip lift shortens the distance between the upper lip and the nose, a corner lip lift involves the corners of a patient's mouth for those that feel that they have a permanent frown expression. Because cosmetic lip enhancement is a minimally invasive and versatile surgery, patients benefit from a variety of techniques tailored to address their specific needs.
Dr. Maurice Khosh is an esteemed plastic surgeon in New York City, with a keen focus on subtle details and a unique combination of surgical skill and artistic vision. Dr. Khosh helps patients throughout Manhattan enhance their natural beauty and live with confidence.
If you are interested in learning more about cosmetic lip enhancement surgery or a lip lift procedure, contact Dr. Khosh today to schedule a private consultation at his Park Avenue office.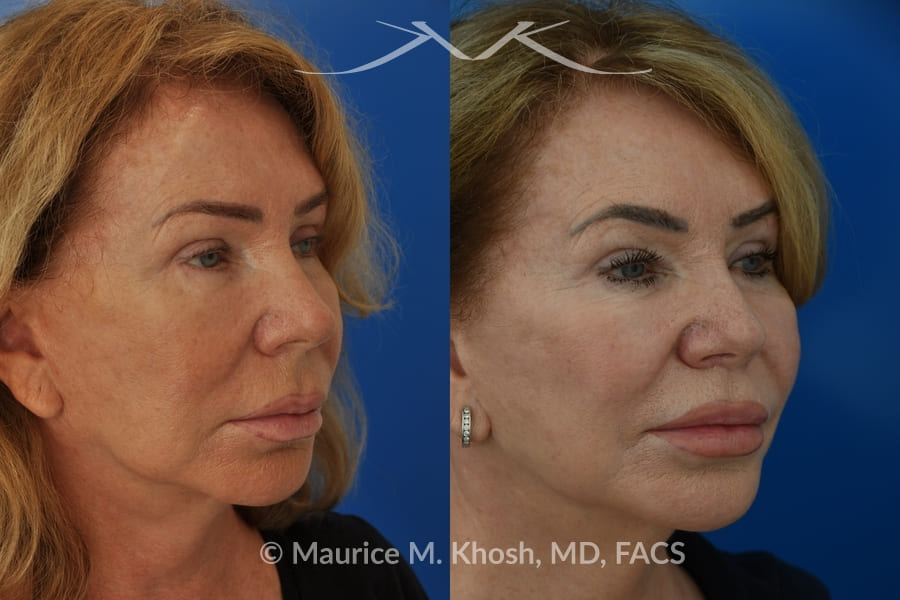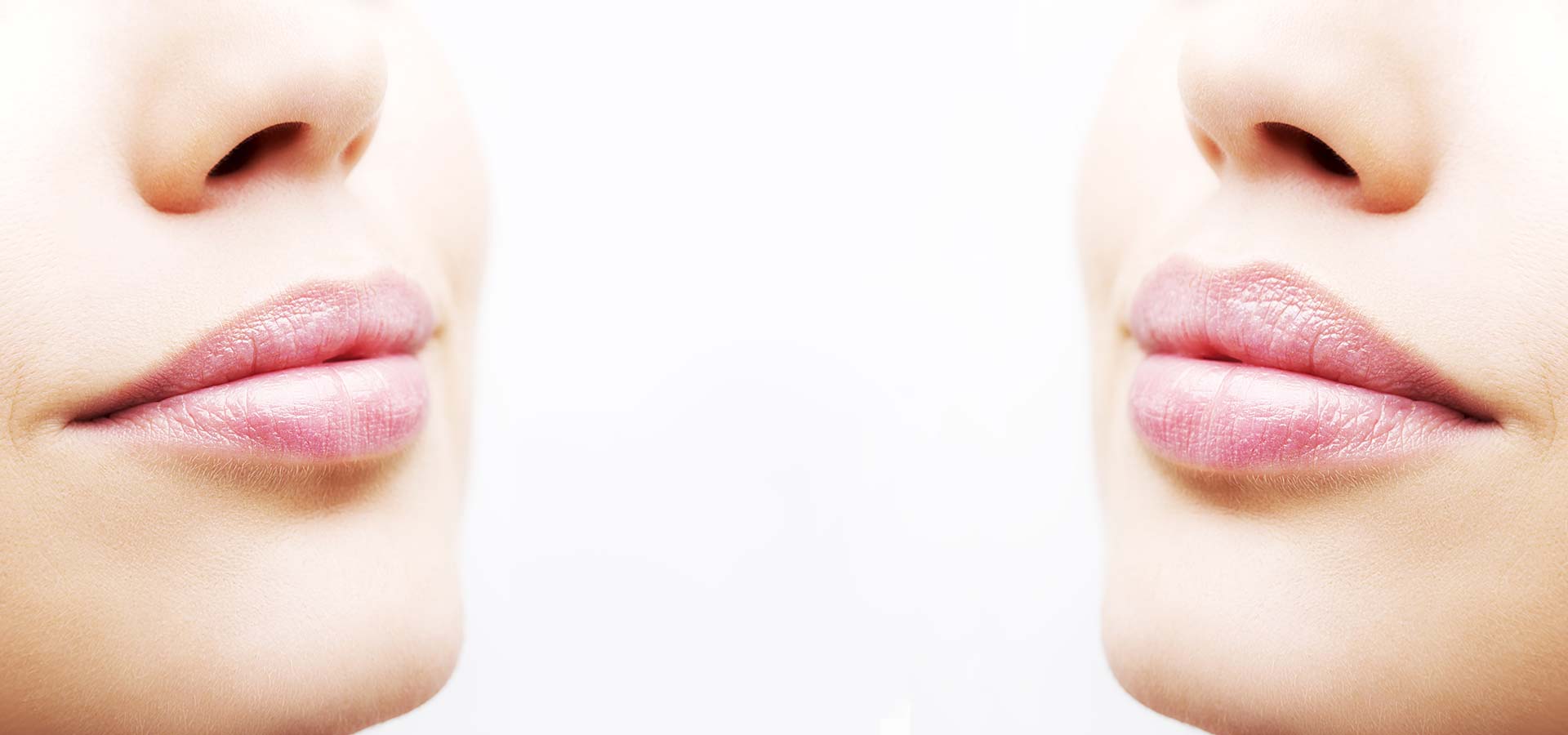 Click Here to See Lips Photo Gallery