Forehead Osteoma Removal
Relatively common, Osteomas are benign, bony growths that often form as hard knobs on the forehead. Most frequently noted between the hairline and the eyebrow region of the forehead, they are typically asymptomatic, though some report facial pain and headaches. Even so, the most common concern is their unsightly appearance.
Forehead osteoma removal usually involves a classic approach, which includes making a buttonhole incision at the hairline or near the scalp. An endoscopic technique is used to contour the bone. This method does not usually require a deep perforation, because the majority of osteomas on the forehead only incorporate the outer portion of the skull. In turn, this helps prevent any visible scarring or disruption of the hairline.
Highly regarded for his meticulous surgical skill, Dr. Maurice Khosh has extensive training and experience in facial reconstruction and aesthetics. When it comes to forehead osteoma removal, Dr. Khosh performs a minimally invasive endoscopic procedure that is straightforward and simple. If you are living with a forehead osteoma and are hoping to regain a balanced, beautiful face, contact our practice today to schedule your private consultation with Dr. Khosh.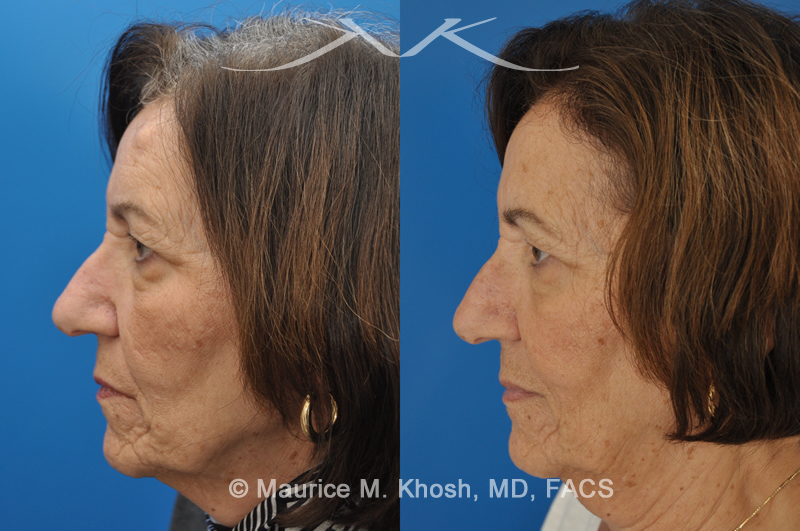 Minimally Invasive Forehead Osteoma Removal
Forehead osteomas may be present at birth, or may develop slowly over many years. While they do not usually cause significant problems, they do affect the overall aesthetics of the face. Thus, it's important to know—forehead osteoma removal is an outpatient procedure using an endoscopic technique that is minimally invasive.
While the location of the osteoma will determine the path of the incision, the endoscopic technique allows for swift removal of the osteoma (less than 30 minutes) with little recovery time needed. With advanced instrumentation, the forehead is reshaped in the area of removal, creating a scar-free, smooth appearance.
With a reputation for excellence, dual board certified facial plastic surgeon Dr. Maurice Khosh has superior surgical skill when it comes to restoring function and aesthetics to the face. If you are living with a forehead osteoma, Dr. Khosh invites you to contact our office today. You'll be pleased to know that there is a minimally invasive solution to remove your osteoma, bringing symmetry and beauty to your unique appearance.
Minimally Invasive Osteoma Removal Patient Testimonial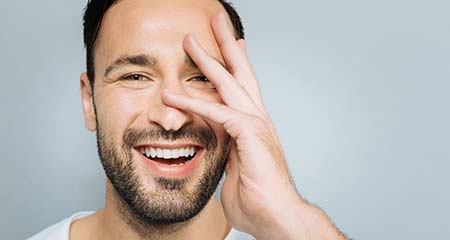 Click Here to See Osteoma Removal Photo Gallery