Male Chin and Jaw Augmentation
The chin and jawline are integral to the shape of the male face. A small or weak chin and jawline can emphasize a large nose or create a face that seems unbalanced. The solution for men with a less prominent chin or jaw line is augmentation male plastic surgery to create a more sculpted lower portion of the face to improve their overall appearance.
To augment the chin and jaw, implants are used that become an extension of the bone. For chin implants, an incision is usually made below the chin and an implant is inserted. The incision mark is easily hidden with the natural creases below the chin. For jaw augmentation, usually the incision is made inside the back of the lower mouth where the implant is added on each side to give a more pronounced jaw line.
Male Cheek Augmentation
Cheek bones are the basic structure in the midface that give depth and form to all the other features. For men, augmenting the cheek region can give a more 3-dimensional appearance to the face and enhance the masculinity of their facial structure. In addition, cheek augmentation can be used to reduce the signs of aging by replacing loss volume under the eyes that occurs as fatty tissue dissipates with age. Augmentation of the cheek can be done using cheek implants, fat transplants or temporary injectable facial fillers.
For men wanting to improve the balance and harmony of their facial structure, male cheek, chin and jaw augmentation may be the answer. Dr. Khosh is an experienced facial plastic surgeon that specializes in both cosmetic and plastic surgery to enhance the aesthetics of the face, as well as improve function. Contact us today for a private consultation to discuss the benefits of male facial augmentation surgery.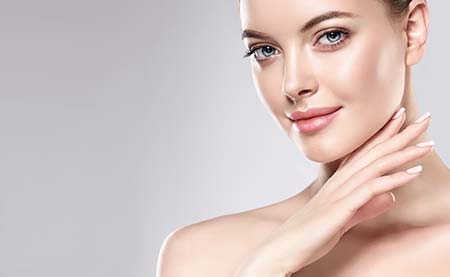 Click Here to See Chin and Cheek Implants Photo Gallery