Male Necklift Surgery
The neck is often ignored as a facial feature, that is, until age takes its toll. In men, the taut, muscular neck of youth can begin to droop and sag, reducing the prominence of the jaw line and chin. A male necklift can remove excess skin and fat that cause the face to look older and the lower half of the face to look less masculine, giving back a more youthful appearance.
Since the neck is only one area to show the signs of aging, male necklift surgery is often performed in tandem with other cosmetic surgeries for men. In some cases, a facelift, necklift, neck liposuction and even chin or jaw augmentation are performed during the same surgery. The end result can be a dramatic, yet natural, turning back of the hands of time, often taking 10-15 years off a man's face.
Male Cosmetic Surgery
Like the facelift, a necklift in men can be more challenging than with women. Men tend to have thicker tissue and muscle in their face and neck region than females, requiring a more advanced method to achieve a last lift of sagging skin and tissue. Many men may require a deep plane lift for both their face and neck to secure the muscles under the skin to get long lasting results.
To ensure the best results for your male necklift surgery, you need the best surgeon to perform the procedure. Dr. Khosh is a dual board certified facial surgeon in both cosmetic and plastic surgery. His vast experience in facial reconstructive surgery gives him the expertise to ensure you get optimal results. To learn more about how male necklift surgery and other cosmetic procedures can help you regain the face and neck of years gone by, contact our office today to schedule your private consultation with Dr. Khosh.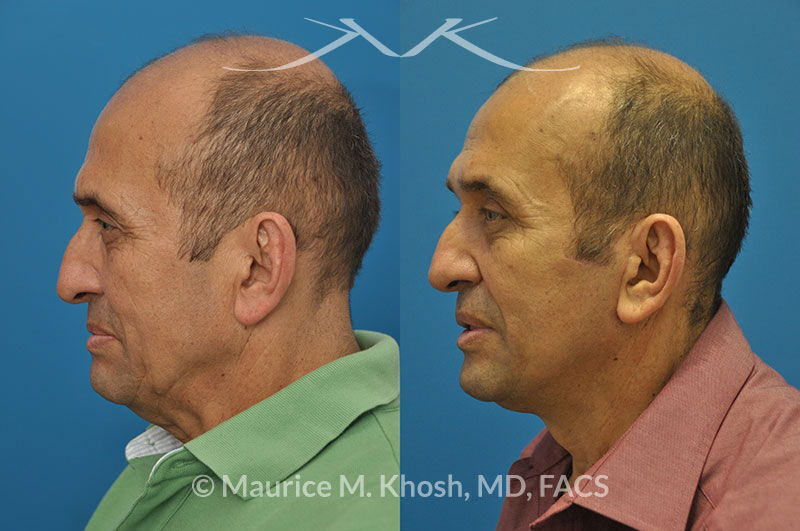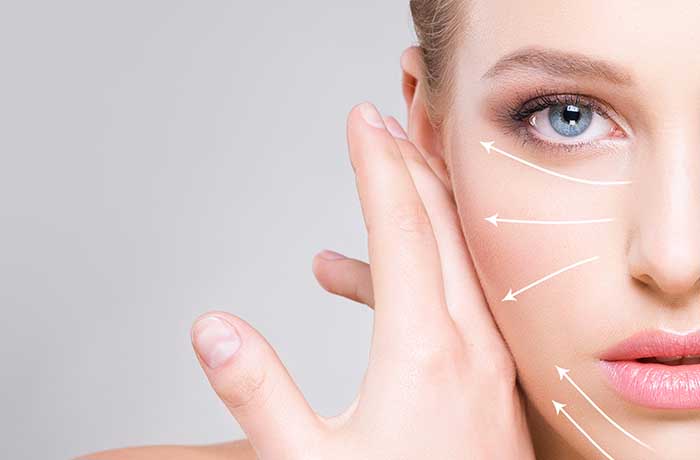 Click Here to See Face Lift, Neck Lift Photo Gallery