Kybella Treatments
Did you know you can reduce the fat deposits under your chin without liposuction or surgery? Kybella treatments are the newest non-surgical option for reducing the appearance of excess fat or the infamous double-chin that plagues many people. This is an effective and non-invasive solution for those who want to lose that extra tissue under their chin without surgery.
Kybella is a fat-dissolving agent that works by breaking down fat cells and allowing them to re-absorb back into the body. This is very effective for the small pockets of fat that can form under the chin, even in people who are physically fit. Through a series of multiple injections per over the course of a few months, Kybella can remove the submental fat under the chin, permanently destroying the fat cells.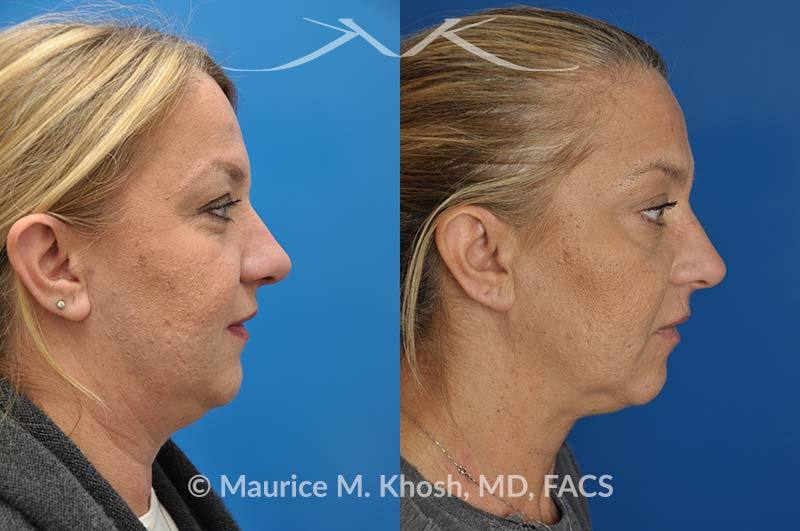 Kybella Injections
The double-chin can be caused by aging or may be a hereditary trait, creating a lack of definition in the chin and neck. Kybella injections are the best non-surgical option to reduce this excess fat and give you back a chin and neck that are better defined and more attractive. Dr. Khosh offers this revolutionary treatment at our clinic in Manhattan, along with many other advanced options for cosmetic facial alternations.
To learn more about Kybella and how it can get rid of your double-chin for good, contact us today to schedule a consultation with Dr. Khosh.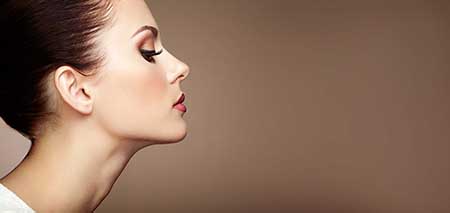 Click Here to See Non surgical neck enhancement, Neck liposuction, Kybella Photo Gallery