Earlobe Repair
Earlobes can be injured easily, changing their shape and detracting from a person's appearance. Especially with pierced ears, it is fairly common for earrings to be ripped out in an accident or trauma, leaving the lobes damaged. Also, over many years of wearing large or heavy earrings, the lobe can stretch and elongate into an unnatural shape. Dr. Khosh is a board certified facial plastic surgeon that is experienced in the delicate procedure of repairing damaged or misshaped ear lobes with ear surgery.
Most earlobe damage is due to piercing. Earlobes can be torn in half when an earring is pulled through the lobe, leaving a split lobe. Additionally, years of talking on the phone with heavy earrings on can cause the lobe to elongate and change shape. This can lead to large holes in the earlobe that can be embarrassing to many people.
Undergoing Earlobe Repair Surgery
The good news is that under the experienced hands of Dr. Khosh, earlobe repair surgery can be done quickly and effectively. Many minor earlobe repairs can be done with only local anesthesia, repairing the damage with precise stitches. For more severe cases, the earlobe may need to be reshaped and mended using otoplasty techniques to replace lost skin or cartilage.
If you have earlobes that have been injured or have become misshaped over the years, you can have them repaired back to their natural beauty with the help of Dr. Khosh. In most cases, once the lobes are repaired and healed, you can even have them pierced again to wear your favorite earrings. Contact us today to learn more about earlobe repair and to schedule a consultation with Dr. Khosh.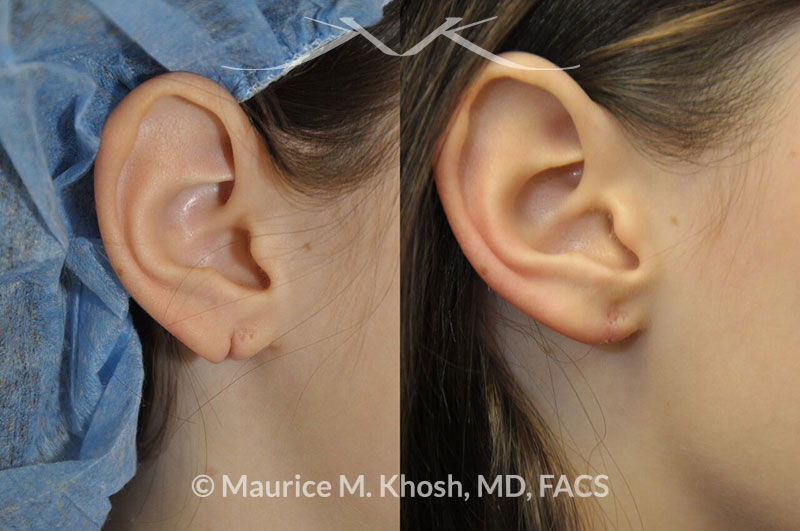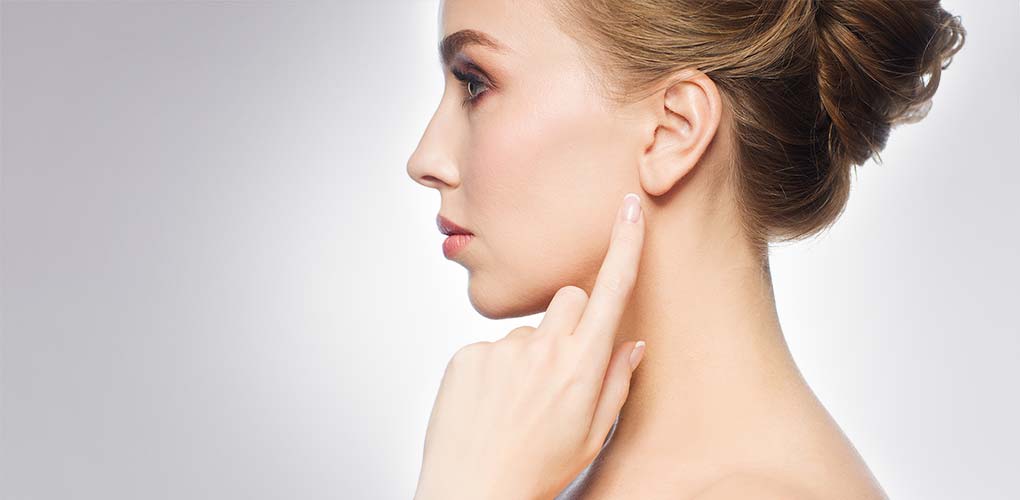 Click Here to See Torn Earlobe Repair Photo Gallery