Wide Tip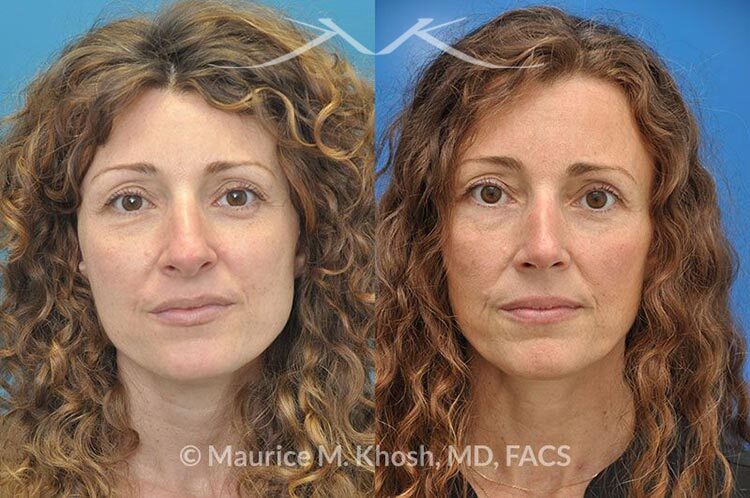 The wide tip is also described as a bulbous tip, fat nose, or rounded tip is most notable from a front view of the nose. Patients with a bulbous nasal tip, desire a thinner proportionate tip that blends with the bridge of their nose. Reshaping a wide nasal tip can have a dramatic effect on the overall appearance of the nose and face, especially if the wide tip is distracting from other facial features.
Solutions
Non-Surgical
Non-surgical options are usually ineffective and therefore not recommended for nose reshaping of wide tips.
Surgical
The surgical maneuvers depend on the extent of the desired reduction in the width of the tip. Remove the last part of the sentence. The following techniques may be used individually or in combination:
Trimming and shaping the upper edge of the tip cartilages, referred to as a cephalic trimming.
Sutures placed to narrow the nasal tip cartilages and bring the right and left sides closer together for a narrower nose tip, referred to as dome binding sutures.
A cartilage graft to add definition to the tip, known as a "shield graft".
Other Concerns About Your Nose
Click Here to See Revision Rhinoplasty Photo Gallery