Wide Bridge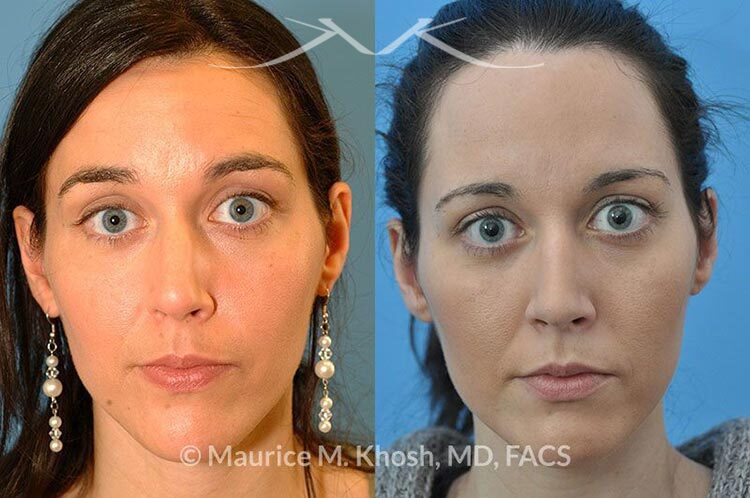 In individuals who complain of a wide nasal bridge, the nasal bones are wide apart and the height of the nasal bridge is frequently excessive due to prominence of the nasal bones. This nasal configuration is common in some ethnic nose types, such as Middle Easterners. In rare instances, the wide "nasal bridge" is misperception or an optical illusion. When the height of the nasal bones is very low, such as in Korean or Far Eastern ethnicities, the nose may appear to be excessively wide. Management options for these two categories of patients are quite different.
Solutions
Non-Surgical
Injection of facial fillers such as Restylane or Juvederm to elevate the height of the nose, creating a perceived narrowing of the bridge.
Surgical
A closed rhinoplasty procedure, accessing the nasal bones through the inside of the nostrils, can be used to narrow a wide bridged nose. The nasal bones brought closer together, in a technique called osteotomy.
Other Concerns About Your Nose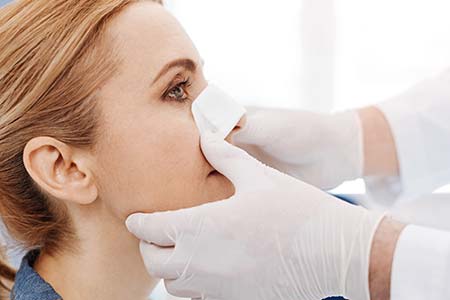 Click Here to See Broken Nose Repair, Facial Fracture Repair Photo Gallery