Juvederm Facial Filler
One of the most used injectables & facial fillers on the market is Juvederm. Like many other filler injectables, Juvederm uses hyaluronic acid replacement to add volume to the skin, decreasing lines, wrinkles and creases in the skin. Juvederm is particularly beneficial around the mouth region, reducing the appearance of the nasolabial fold and "smile" lines.
One of the reasons that Juvederm is so popular as a facial filler is due to the unique process used to create the filler. Many patients find that Juvederm offers a smoother effect due to the minute particles that are created through the manufacturing process. The result is a natural smoothing of the skin, giving back a youthful smile. In addition to the smooth effect, Juvederm can last up to one year with only one treatment, making it a low maintenance option.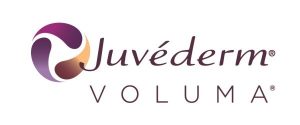 Juvederm Injections
If you have been considering seeking a dermal filler injection to reduce the lines and wrinkles surrounding your mouth and nose, Juvederm may be the right product for you. However, there are many injectable options available that can help you fight the signs of aging on your face. Dr. Khosh is a dual certified facial plastic surgeon with the knowledge and expertise to help you find the right injectable option or combination to get the youthful appearance you desire.
To learn more about Juvederm and other cosmetic procedures to retain a youthful appearance, contact us today schedule a private consultation with Dr. Khosh.
Click Here to See Botox, Facial Fillers, Fat Transfer Photo Gallery