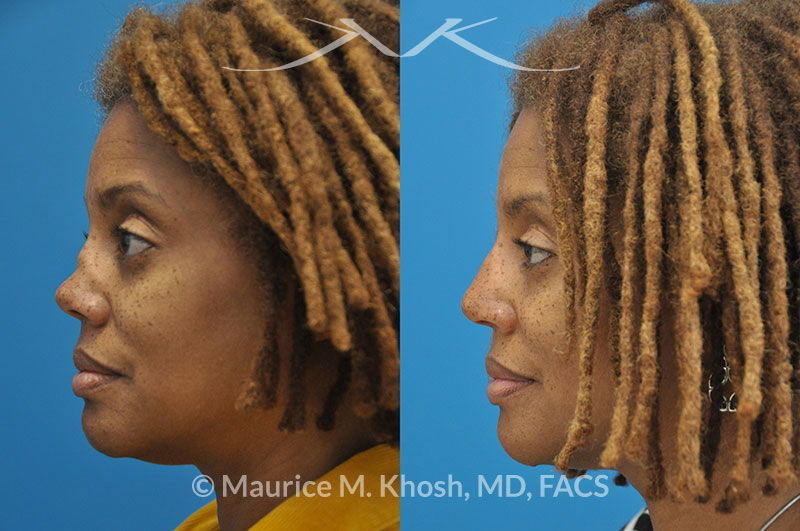 Flat or Depressed Bridge
When the bony nasal bridge is under developed, the nose appears flat and washed out. This is common findings in Far-Asian and African ethnicities. Those with this nose type often desire a more pronounced nasal bridge that adds character to the facial appearance, especially from the side or oblique view of the nose. Increasing the bridge height through either surgical or non-surgical options can improve the appearance of the nose bridge for a more balanced facial appearance.
Solutions
Non-Surgical
The height of the nasal bridge can be easily increased with dermal filler injections such as Restylane or Juvederm.
Surgical
The flat nasal bridge can be augmented with permanent grafts or implants which are placed in between the skin and the cartilage/bone in the bridge of the nose
Cartilage grafts from ones own nose, ear, or rib or a cadaver rib cartilage graft can be used.
Small diced pieces of one's own cartilage can be wrapped in fascia (lining on top of muscles) to be used as a"tinny sausage" to improve the nasal height. Also known as a "Turkish delight".
Manufactured implants composed of silastic or PTFE (plolytetraflouroethelene) can be utilized.
Other Concerns About Your Nose
Click Here to See Revision Rhinoplasty Photo Gallery