Crooked Nose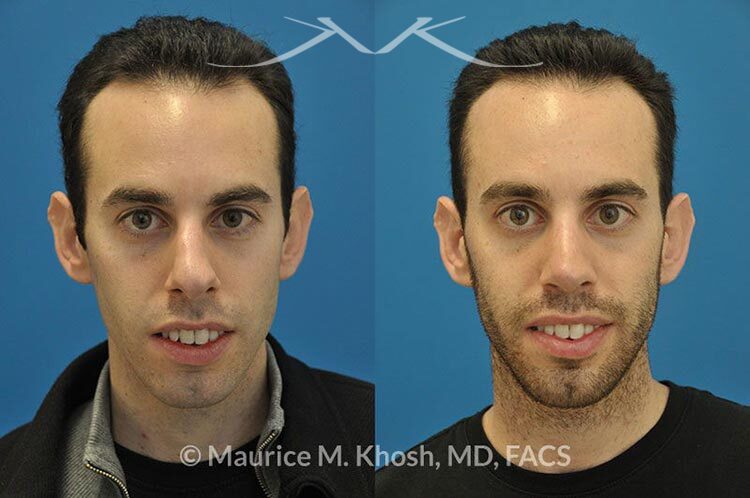 Crooked noses are common among those that have had their noses broken due to a sports injury, personal trauma, car accidents or other injury to the face. However, some crooked noses are defects in the way the nose was formed since birth, not caused by trauma. A crooked nose often has a curvature of the bridge that goes to one side or the other, most noticeable from the front view.
Solutions
Non-Surgical
Mild Crooked Nose – Adding dermal filler injections such as Juvederm or Restylane to the concave side of the crooked bridge can create a straighter appearance to the bridge without surgery.
Moderate to Severe Crooked Nose – Non-surgical options are usually ineffective and therefore not recommended for nose reshaping of the moderate to severe crooked nose.
Surgical
Crooked or Displaced Nasal Bridge – bones and/or cartilages of the nose may need to be shifted to create a straight bridge. This surgical procedure can be performed using either closed or open rhinoplasty. Steps may include:
Realignment of the nasal bones via a procedure known as "osteotomy".
Cartilage grafts to the depressed side of the nose to camouflage the depression and improve symmetry, a procedure known as "on-lay graft".
Cartilage grafts inside the nose to move the cartilaginous bridge, a procedure known as a "spreader graft".
Other Concerns About Your Nose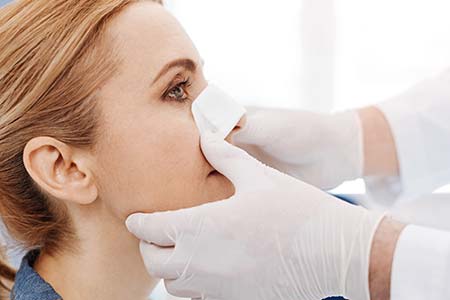 Click Here to See Broken Nose Repair, Facial Fracture Repair Photo Gallery